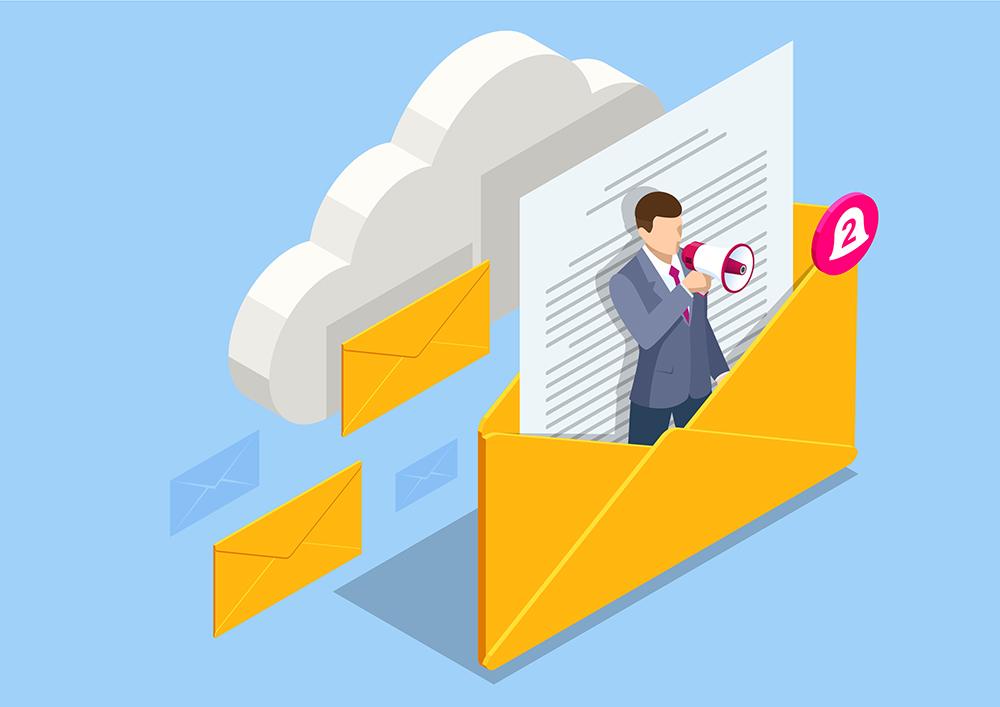 5 Best Email Marketing Tools
Email marketing is simply the practice of sending marketing messages via email. But to have a strong email marketing strategy, it requires marketers to send highly targeted, highly personalized, and relationship based messages.
Although email works like advertising, a company's email channel is considered owned media rather than paid media. This is because email has no monetary cost associated with it besides paying for the time, people, and resources used to create the email asset. Email marketing is the most effective channel available to marketers for a variety of reasons. Firstly, email is the easiest customer touchpoint. This is because email notifications force the user to interact, even if it's a simple glance, with its content such as its headline or subject line. Additionally emails can be sent to anyone with an email address at any time and from any place in the world. There are tools available to marketers that make email automation, or when emails are scheduled to be sent automatically to customers, even more convenient and cost effective to marketers. Low cost, high volume, and high efficiency are the main advantages for using email marketing in your next marketing campaign.
So what tools are out there to help marketers with their email marketing campaigns? The industry leader is HubSpot but there are various email marketing tools that provide similar capabilities with automation. Below is a comprehensive list of our favorite email marketing tools:
HubSpot
As mentioned, HubSpot is the undisputed thought-leader in inbound marketing. But at its core, HubSpot is a CRM, web content hosting, and automation tool. They provide various email marketing services such as content management, email campaign development, and sales leads management. Its software can be easily implemented to support various small business transactional email needs such as kickback emails, thank you emails, or simply promoting marketing campaigns. With its various ready to go templates, HubSpot can get your email marketing campaign up and running in no time.
HubSpot's pricing varies between its entire CRM suite or its individual components such as the marketing or sales tools. The CRM suite is inclusive of all the foundational tools such as marketing, sales, service, CMS, and operations. There are three packages ranging from Free, Starter, and Professional. Their payment structure can be billed monthly or annually depending on business needs.
MailChimp
MailChimp is a very popular email marketing tool for marketers of any level. This platform is super convenient for beginners as the tool is relatively easy to learn and use. Creating subscription lists has never been easier since marketers can create a list from scratch or import a list from an excel file or already existing contacts list. Users can also get valuable audience insights to optimize future marketing campaigns. A huge plus is the tool's scheduling and automation features that revolve around the crucial steps of the buyer journeys such as sending out welcome emails, order confirmations, abandoned cart reminders, and more.
MailChimp offers three different services for its marketing platform, website and commerce, or transactional emails. The marketing platform is its most popular service and has four pricing packages such as Free, Essentials, Standard, and Premium. Packages can be purchased monthly and differ among the number of maximum contracts, monthly emails sent, users, etc.
Sender
Want to start a newsletter with software that can ensure deliverability? Sender is the platform you are looking for. Sender lets marketers create visually appealing newsletters without any backend or coding knowledge. There are various ready to go templates to choose from and can be easily customizable for your business needs with images, videos, and text. One interesting feature is Sender's ability to create accurate buyer personas based on your subscriber's actions such as who opened your emails and clicked on links, when they opened, and more.
Sender offers four pricing packages: Free, Standard, Professional, and Enterprise. Their Free package is perfect for small businesses just starting out and looking for an email automation tool. To unlock SMS/MMS messaging, users must purchase at least the Standard package. Sender offers yearly and monthly billing with a special promotion of two months free when users purchase yearly billing. 
Sendinblue
Sendinblue is a marketer's favorite all-in-one marketing software with features beyond just email marketing. For example, the software includes email marketing, marketing automation, SMS, chat, CRM, landing pages, shared inbox, etc. With the free plan, your business can store unlimited contacts and send up to 300 emails per day. Choose from over 70 design templates to create stunning emails that your customers will find easy to read and visually pleasing. With the convenience of a one-stop-shop software, Sendinbllue covers your entire marketing funnel in one place.
Sendinblue offers four different services for its marketing platform, chat, sales CRM, and transactional emails and is billed monthly. Like MailChimp, Sendinblue's marketing platform is its most popular tool and has four pricing structures such as Free, Starter, Business, and Enterprise. A big advantage is that every package has an unlimited number of contacts. Additionally the free package gives access to Whatsapp/SMS messaging campaigns.
Omnisend
Looking for a powerful but user friendly tool for your marketing campaigns that expands larger than just the traditional email channel? Omnisend is the tool just for that. This robust but user friendly email marketing tool offers marketers a full suite of features. For example they have a drag and drop visual builder, email capture tools, and templates for email and automation workflows. Furthermore, and with a small price, Omnisend allows you to add several other channels to the same automation workflow such as SMS, push notifications, Facebook Messenger, Whatsapp, and more. Omnisend makes omnichannel marketing even easier!
Omnisend has three simple pricing packages for users: Free, Standard, and Pro. The Free and Standard packages include email marketing while Pro includes full-range of SMS messaging. Packages are billed monthly and differ largely based on the number of emails you'll be sending.
–
Email marketing is an effective channel for marketers. Make sure you are capitalizing on this channel using one of the tools above. If you are looking for help with developing email marketing assets, this is one of Katama's speciality services! Contact us via email or phone today to learn more about our personalized marketing plans today!